On the spot investigation of Beijing shounong group
Release time: April 24, 2018
On the afternoon of April 28, fan Shuangxi, vice mayor of Nanyang City, accompanied more than 10 leaders of shounong group, including Wang Younian (Beijing Agricultural Expert), Ma Hui (Deputy Party committee member of Beijing Capital Agricultural Group Co., Ltd.), Wang Ligang (member of the Standing Committee, director and deputy general manager of shounong group) and Wang Yugui (director of enterprise management department of shounong group) and other 10 people to inspect Zhongjing poverty alleviation * *.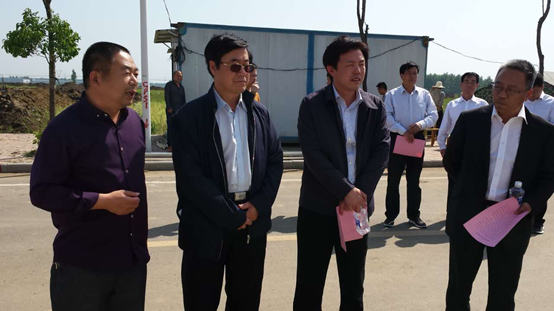 Because of its own characteristics, uses and product efficacy, and the project is organized in accordance with the environmental protection and green production mode, the agricultural production inputs used are non-toxic, harmless and free of heavy metal residues, so it will not cause pollution and * * to the environment, the soil environment will be gradually improved, and the water quality of underground water sources will also be improved. At the same time, as chemical fertilizers and pesticides are not used, volatile harmful substances will be reduced, and air quality will be improved, which will make positive contributions to the construction of ecological green Nanyang reservoir area.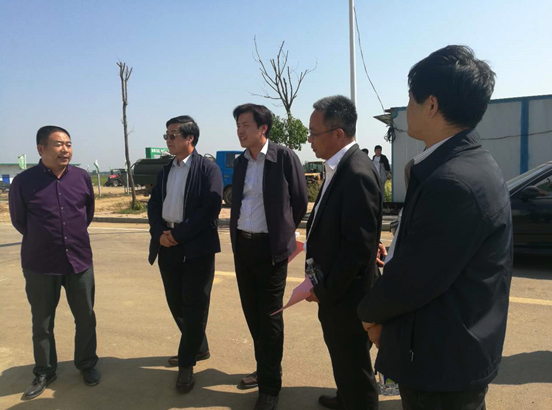 Zhongjing of Nanyang national medicine is a leisure agriculture project led by the wormwood industry. It explores the natural advantages of the local wormwood industry and agriculture. Through the promotion of the planting and processing of the wormwood industry, it creates a beautiful leisure agricultural tourism, combines production and agriculture, promotes the joint development of the local primary, secondary and tertiary industries, promotes the local people's employment and poverty alleviation, and drives the economic growth of one side In terms of social and economic benefits, there will be a good development trend.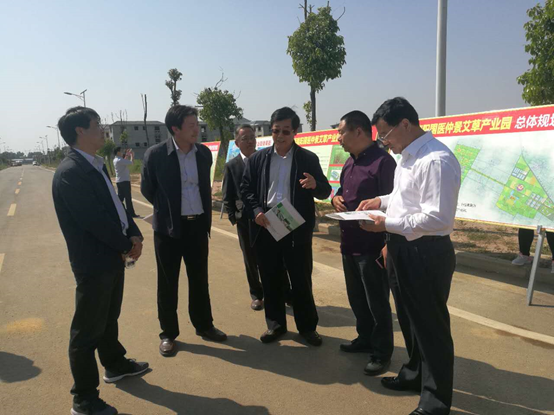 At the end of the investigation, the leaders of the group and the municipal leaders hoped that Zhongjing of sinomedicine would vigorously develop independent innovation, increase investment in scientific research, improve the ability of independent innovation, pay attention to the creation, protection and application of independent knowledge and property rights, and affirm the economic and social benefits obtained. We hope that sinomedicine Zhongjing will continue to improve the comprehensive strength of the enterprise, enhance its position in the industry, and make greater contributions to the development of the large health industry -- Artemisia argyi.
In view of the current market vacancy of wormwood planting and the increasingly prominent economic benefits of wormwood, the phenomenon of blindly following the trend of planting wormwood has intensified in recent years. Zhongjing, Nanyang traditional Chinese Medicine For the vast number of farmers * * a complete set of wormwood planting technology and standards, harvesting technology and standards and the future market expansion direction. More than 3000 mu of after-sales service to support the market!
Wormwood planting technology , high quality AI Miao * *, Inspection of wormwood , choice Zhongjing, Nanyang traditional Chinese Medicine !
**Tel: 18595990096